WorldLiteracyFoundation
Be Part of The Solution
The Challenge
World literacy foundation is a charity organization so they want to start different companions on the different occasion like Christmas. So here we have the challenge of creating these different companions for the different events and occasions.
The Solution
We create these event companions by creating different companion banners so that visitors can easily view these companions and can contribute. We also maintained control of the design of the website.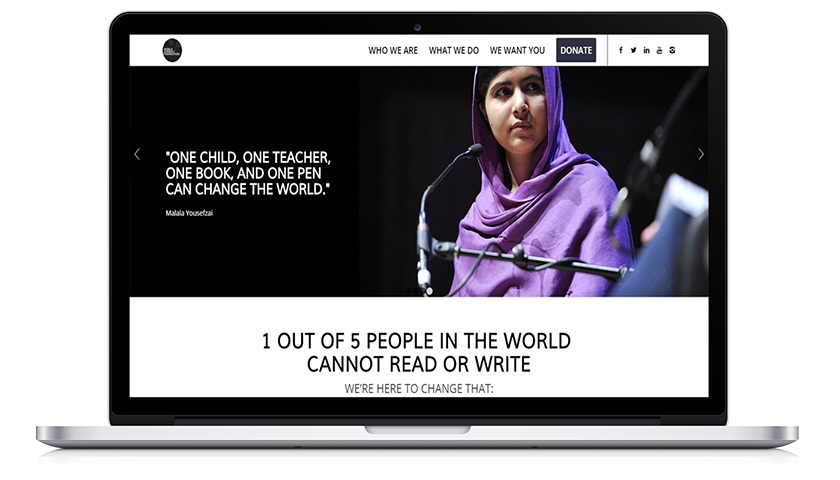 Description
The World Literacy Foundation is a global not-for-profit organization working to lift young people out of poverty through the power of literacy. They believe that every child should be able to read and write so they can enjoy lifelong learning and empowerment. They have also established a community based after-school reading program called 'Learn, Read & Play' which reaches across four countries.
The World Literacy Foundation is working in partnership with 3920 groups internationally across 25 countries, including Australia, UK, USA and others in Africa and Latin America, with one common goal to eradicate illiteracy in our lifetime.
By doing so, they aim to reduce poverty, improve health, increase employment and educational prospects, and see lives changed forever.
Description
World literacy foundation made long-lasting relationships with communities around the world. WLF conducting research, and uses resulting information to help advocate in local communities as well as on a global scale. WLF provide valuable solution to decreasing the world's illiteracy rates.
Their mission is to strive to ensure that every young individual regardless of geographic location has the opportunity to acquire literacy and reading skills to reach their full potential, succeed at school and beyond.