Mom's Magic Masala
Awaken your platte with a taste of the exotic and savory
The Challenge
Here we needed to create a lot of banners, simple navigation, content organization, stylish fonts with a new design. Since this spice can be bought online, we We needed to use secure payment gateway.
The Solution
We had create appropriate banners for each page , latest stylish font, content organized with images that improve reattentions of user, for secure payment paypal payment gateway used that is most secure gateway for online payment.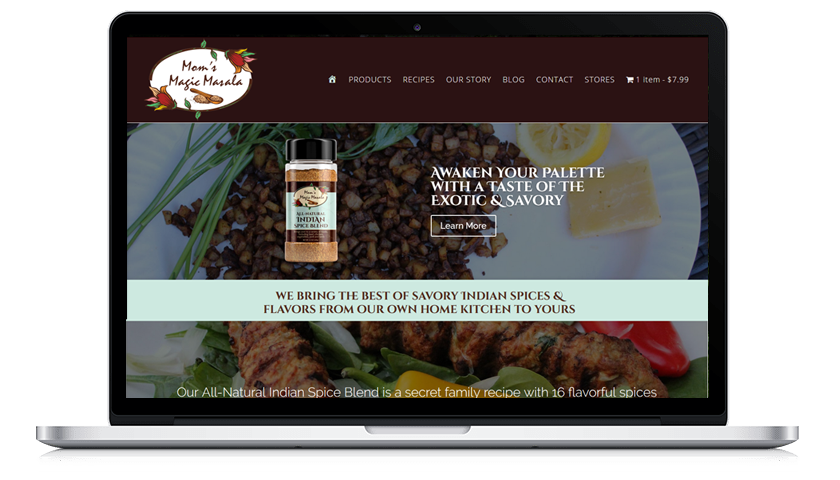 Description
Mother's magic masala brings all her delicious spices and flavors from her own home kitchen to your home. Their blend is designed to provide a unique taste to the palette and to bring the perfect balance of richness and different types of flavor to brighten up their day. You can buy this spice at only $ 7.99 at momsmagicmasala and can also pay online.
As Mom's Magic Masala offer their visitor to buy their spice online so we need to make this site responsive, so that user can access any information about this spice using their mobile phones. Maximum of people prefer mobile to place their order, not they use mobile for online shopping but they also access any information about anything by using their mobile phones. For successful responsiveness we used flexible banner, optimize content that result in better user experience, also improve the performance of site.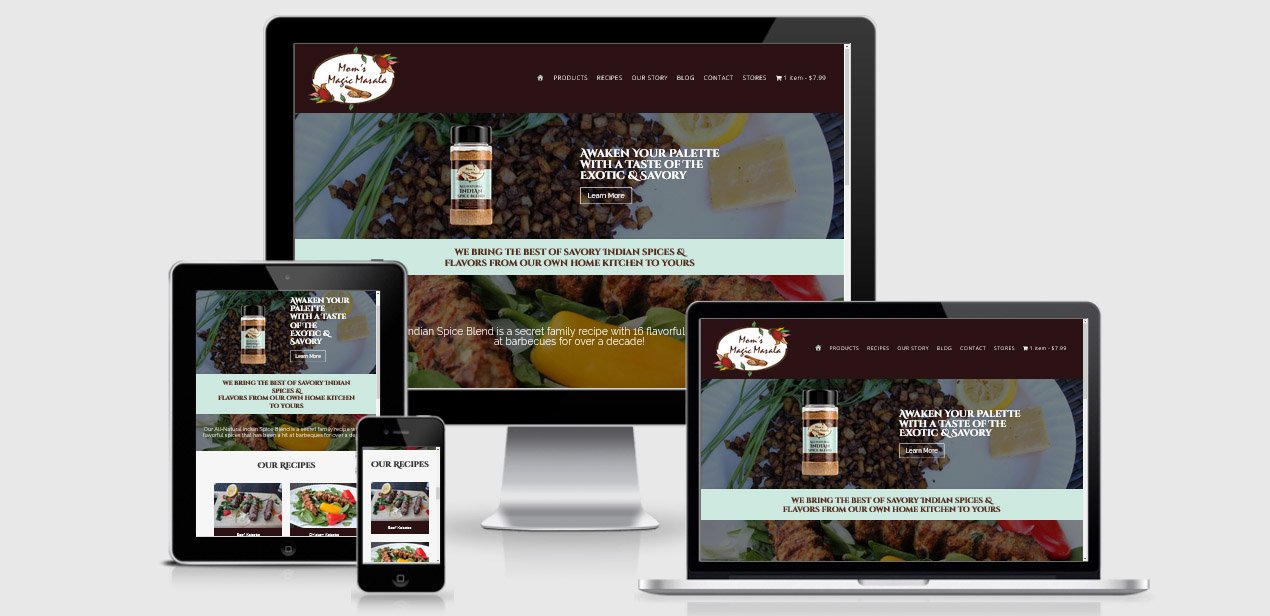 Details
Client Mom's Magic Masala
Date 5.10.2014
Skills Branding, Web Design
View momsmagicmasala.com
Description
Mom's Magic Masala also offer you their popular recipes with ingredients, and making process, you can check their latest recipes at Recipes page momsmagicmasala.com .