Interiorwise
French & Vintage Furniture Shop Central Coast!
The Challenge
The Client needed all the services they offer, come in the front page, with some classic design , footer section also needed to redesign.
The Solution
We had organize all the feature services on the front page with an organized manner that navigate the user to the main page where user can see all the interior design of furniture, home art.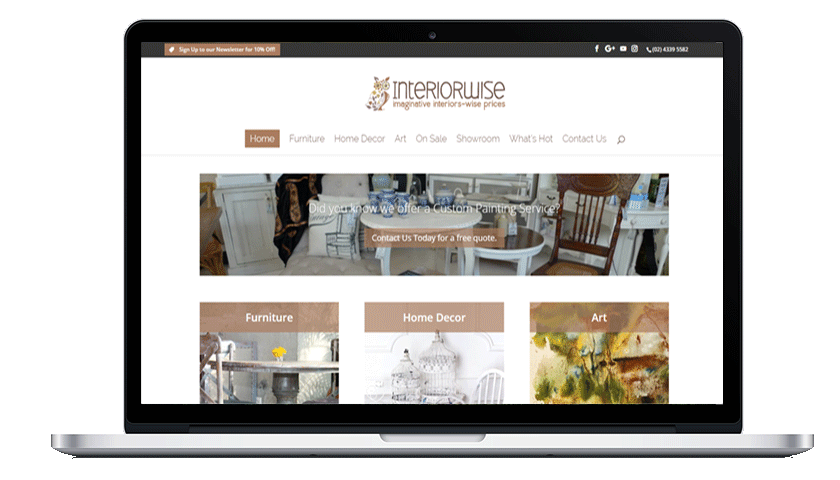 Description
Interiorwise provide you fresh interior design ideas with an ever-changing display of new and unique products in our twin showrooms, home. They also offer you can bring your old furniture back to life with custom furniture painting service. You choose your own color and style. They also offer unique range of furniture (including dining table, chair, sideboards, bookcases etc), home Decor (including ornaments, mirrors, clock etc) and Art (including painting, prints etc).
Interiorwise has a showroom that offer custom painting services for your home art, furniture. User can check price of each art, painting design form interiorwise.com.au . As every user want that they get all the information from their home using mobile phones. We needed to make this site mobile friendly so that user can easily get any information from their mobile devices. This project is compatible with all the devices, whether desktop, tablet, or mobile, it look perfect i design layout with proper content positioning, that result in good user experience.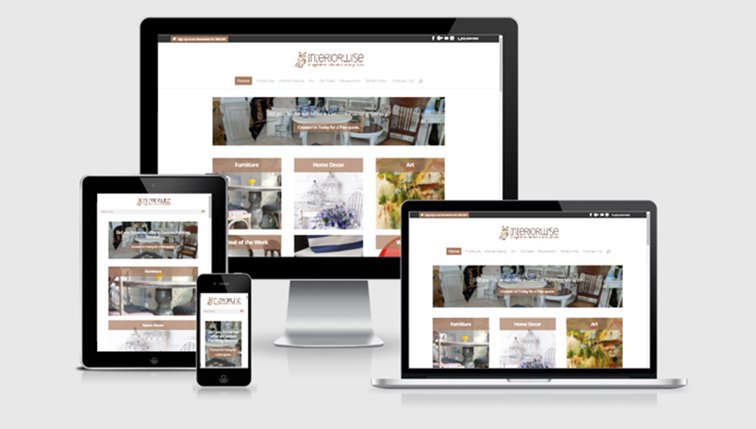 Details
Client Interiorwise
Date 5.10.2014
Skills Branding, Web Design
View interiorwise.com.au
Description
Interiorwise offer ideas for interior design, also offer discount on decorating an entire room, and provide custom furniture painting as per your design ,color requirements. They offer number of home decorates like mirror, ornaments, clock, kitchen & tableware, vases, ceramics, glassware, soft furnishing etc. They have variety of decorated furniture including dining table, chair, sideboards, bookcases, hall table, lamp table, coffee table, desk and dressing table.