The Challenge
The client needed a fresh and new design for the site with lots of banners, color, new fonts, and a simple navigation. Here we need to change the old design of this site with a fresh design.
The Solution
For the best designing we had used new design trends, with appropriate banners, using colors, cursive fonts, simple navigation, and give a fresh design to the site that improve user experience.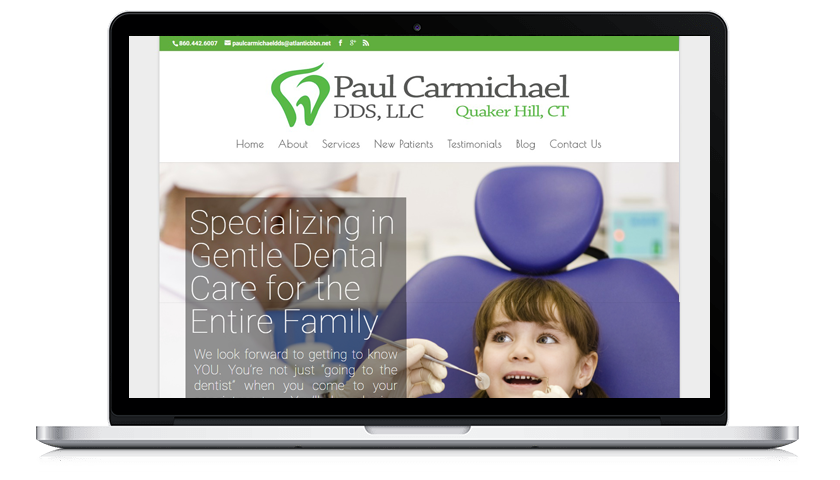 Description
Dr. Paul Camayel has been practicing dental care in Quaker Hill since 2004. He believe in the latest dental techniques and dedicate their time to continuous dental education courses. He received a doctoral degree in dental surgery from New York University College of Dental, he is a member of the American Dental Association.
Responsive design allows the site owner to distribute quality content in all devices. If users want patients to engage online, the best way to join a dentist is mobile-friendly website. With responsive design, the content will be loaded on the page quickly and without distortion, which results in SEO friendly website.
We have created a new website for Dr. Car Michael that focuses on user experience-no matter what type of device they use.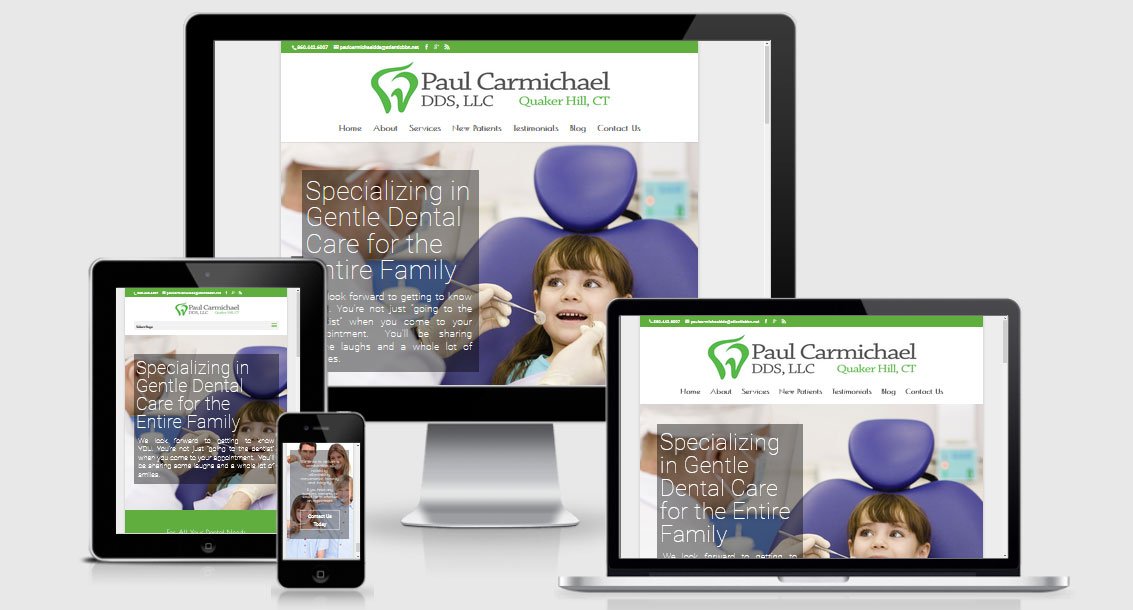 Description
Dr. Paul Camayel clinic offer services like Oral Cancer Screening, Dental Implants Surgery, Root Canals & Extractions, Night Mouth Guards, Routine Hygiene Cleanings, Dentures, Partials & Repairs, Periodontal Care & Gum Treatment, Comprehensive Examinations & X-raysetc. They also offer some discount for senior citizens.