CharltonLakeCamp
Housekeeping Cottage Resort for Families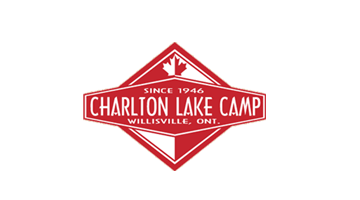 The Challenge
The challenges that occur while working on this project were that we need to create user interface and also maintain the performance , scalability that will generate more traffic for the web pages, organize the content in such a manner that it will fit with the design and also improve the user readability.
The Solution
For better user interface we have created simple and easy navigation , redesign the overall layout of project in order to give it a new and fresh design, for better performance we optimize the content, we use icons to highlight the features of project like facilities, safety etc., so that it will attract the user attention.
Description
Lake Camp is the place where you can enjoy fishing, paddling, hiking, boating, exploring etc. They also offer cottages with one, two, and three bedroom housekeeping as well as fully equipped kitchens, three-piece bathrooms potable water, and electric heat. All cottages have double and queen-sized beds include pillows and linens. Each cottage faces the lake, has a fully screened porch, propane barbeque, picnic table, and docking slip.
Charlton Lake Camp is located on a set of lakes. As this project offer booking of camps so that we had test this project for responsiveness on different portable devices, like mobile, tablet etc. so that visitors can easily book their camps, also read and write the reviews.
For better responsiveness we had organize the content in such a manner that it enhances easy reading. In addition, we use suitable colors for fonts. We made this project accessible on any devices by applying some media queries for the different portable devices.
Description
Charlton Lake Camp offer you an accommodation of different cottages The Bear's Cave – has 3-bedroom cottage full kitchen with microwave, The Fishermen's Cabin – has 3-bedroom cottage with dishware, cookware, ceiling fan and microwave, Paddler's Launch – has 2-bedroom cottage with Electric heat and screened-in porch, Tombara – has 2-bedroom cottage that is perfect for 2 individuals or a couple, Wigisee – has 2-bedroom cottage with one queen-sized bed and one full-sized bed, electric heat and large screened porch, The Wolf's Den – has 3-bedroom cottage located close to the swimming area, fire-pit and children's play area, Kerr's Camp – has 2-bedroom cottage maximum occupancy for four people, La Cloche Getaway – has 3-bedroom cottage with ceiling fan, dish-ware, cookware and microwave, Hiker's Haven- has 2-bedroom cottage, maximum occupancy for six people, The Loon's Nest – little cottage with a single queen-sized bed, Artist's Retreat – has 2-bedroom cottage with two full-sized beds, The Antler Rack – has 2-bedroom cottage has a variety of sleeping choices with two full-sized beds and a set of twin-sized bunk beds. Charlton Lake Camp also offer Free wireless internet for their cottages.