The Challenge
The client has need slide in navigation that display only when user click on navigation toggle, and also require a specific toggle design for marketing page, that use some heading with content.
The Solution
For slide in navigation we had successfully added all the menus and this navigation also support for mobile device. For marketing page we had use icons for toggle heading which gives a glance look to overall design of page.
Description
Adama is a fully integrated real estate brokerage in the Greater Toronto Area, which provides services to the clients, who first buy home buyers from their first place at the residence of big developers and builders, which is the land development for the Greater Toronto Area Can and canvas for wonderful opportunities in construction ranging from low, medium and high density.
Responsiveness is the backbone of every project, whether we talk about a small or big project.Mobile-friendly sites also rank in the algorithm of Google search results, it is important to ensure that your site is optimized for mobile using responsive design.
For this project we use optimized images with aspect ratios that fit on small screen devices. The content is also optimized with different font sizes from large screen to large screen devices.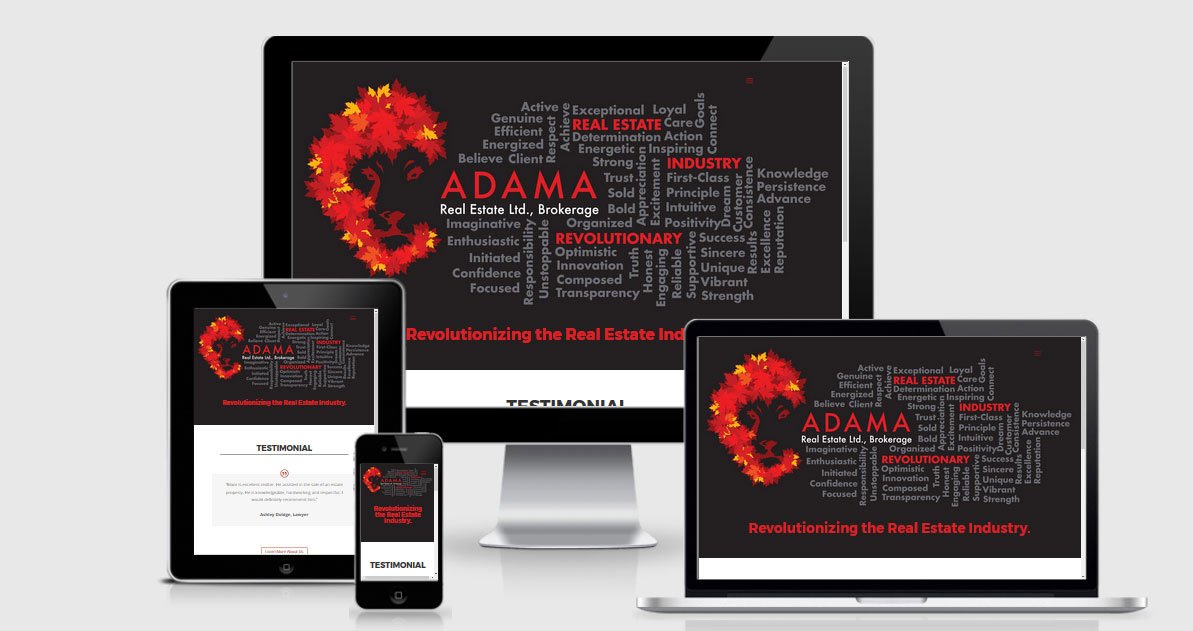 Details
Client Adama Real Estate
Date 5.10.2014
Skills Branding, Web Design
View adamarealestate.com
Description
Adama Real Estate has given each customer the best one to provide. But over time, prices, markets, supplies, demand, services and most importantly, consumer expectations change.
It is absolutely necessary to adjust such changes in employment especially in Real Estate.