Copywriting is one of the most important elements of advertising and marketing. It is the process of writing persuasive words (known as copy) that inspire or motivate people to take a specific action.
Design, content marketing, SEO, and growth hacking are all parts of a complete digital marketing plan, but copywriting is the glue that ties it all together. Copy gives meaning to your design and lays the foundation for your content marketing, SEO and growth hacking.
Writing better copy can help you convert more readers into customers, and we want to provide a guide that should give you an advantage when writing copy both online and offline.
Where is Copywriting used?
Advertisements (audio, video, banner ads, etc.)
Product Details
Products and Landing Pages
Taglines, captions and social media posts
Copywriting Skills
Human Physiology
The best copywriters have a really keen understanding of human motivation; Why we are compelled to buy something and the motivations that go along with it.
You really have such a limited amount of time today to capture people's attention, we're all way too distracted, so all you can do is you're going to pack a punch from the start.
Clarity In Writing
Every copy has a message, and it should be made very clear throughout the writeup. The feeling of the brand or product must be maintained in order to create a certain impression about the brand in the subconscious of the audience.
Writing copy (by hand)
Actually sitting and writing a copy is also necessary to become a copywriter. It requires practice and you have to put in the effort to hone your skills.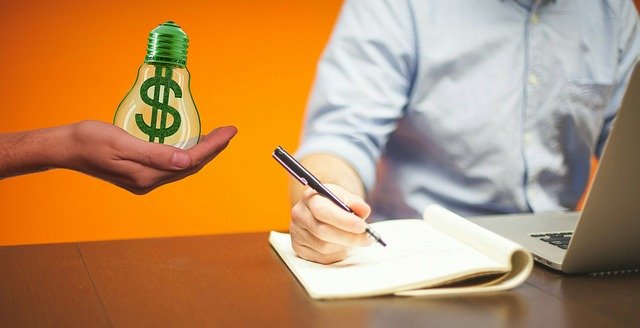 Readability
Readability isn't a very technical thing, but small details make a lot of difference to the overall reader experience. Little things matter a lot when it comes to readability.
Some basic practices to improve readability include writing short sentences, writing in the active voice, keeping paragraphs short, not starting consecutive sentences with the same word, and not overstuffing a certain keyword in the copy.
Copywriting Portfolio
You can track everything you do on your website and use it as proof for your future copywriting clients. Do you have a killer landing page that gets a ton of email subscribers, highlight it! Do you send emails that are open all the time? Track your open rates.
Creativity
After readability and clarity, the next thing to consider when practicing copywriting is "creativity". Since a well-written text is not enough to keep an audience engaged for long, it needs more than just good readability and clarity.
Conclusion
Copywriting doesn't have to be arcane or complicated. It takes research, skill, and a deep understanding of your business's needs and goals, but the benefits of hiring a good copywriter cannot be overstated.
The main motive behind developing copywriting is that reaching a large audience with such content will generate more engagement, audience attention, leads and in many cases sales.
Businesses mostly require copywriting for their websites, social media pages and other channels to advertise creatively, engaging and generate engagement with the audience.